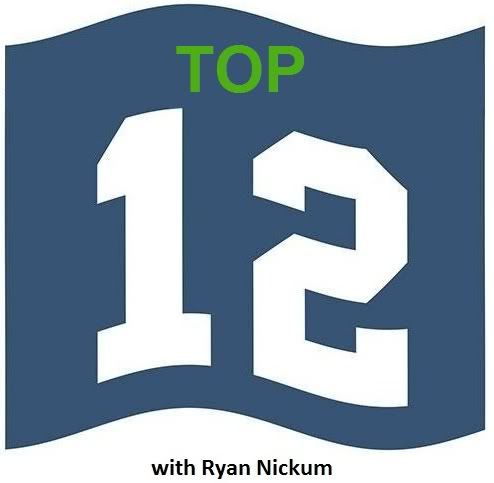 12. All eyes will be on Rams' running back Steven Jackson's injured groin. This is very distracting for any man.
11. If Steven Jackson out, Sam Bradford will have to shoulder the load, and you know how his shoulders are.
10. If the Seahawks can give up 500+ yards AND win, then surely they can beat the lowely Rams.
9. Pete Carroll calling plays like he's at USC doesn't bode well, unless you're playing the Rams, who could probably lose to the 2009 Trojans.
8. The Rams have added former USC running back Chauncey Washington. Not only does Carroll know how to game plan against his former players, but there's no way a guy named Chauncey is going to put up big numbers.
7. When was the last time the Rams won two in a row?
6. Rams free safety Oshiomogho Atogwe has an injured thigh, which should open up downfield passes. Jump Mike Williams. Go up in the air.
5. Nobody's expecting Leon Washington to duplicate two touchdowns on returns, but what about Golden Tate taking two punts back?
4. The greatest show on turf is now the most fraudulent game on fake grass. Who's going to be faster – St. Louis' receivers or Earl Thomas? Advantage Seattle.
3. Hell doesn't stay frozen for long, and it certainly froze over when the Rams crushed the Redskins last week. Expect a warm front rolling in the form of Chris Clemons speeding past the tackle to sack Sam Bradford.
2. Russell Okung IS BACK!
1. All those trades, free agent pickups, roster shuffles, it was all to put the Hawks in position to grab tackle Breno Giacomini off the Green Bay Packers' practice squad. Super Bowl – here we come!
Ryan Nickum is a contributor to 12th Man Rising. He also publishes the blogs http://thisdayinbaldhistory.com, http://douchepon.com and http://hawkstrap.blogspot.com
Tags: Breno Giacomini Chauncey Washington Chris Clemons Mike Williams National Football League Oshiomogho Atogwe Pete Carroll Russell Okung Sam Bradford Seattle Seahawks St. Louis Rams Steven Jackson Top 12