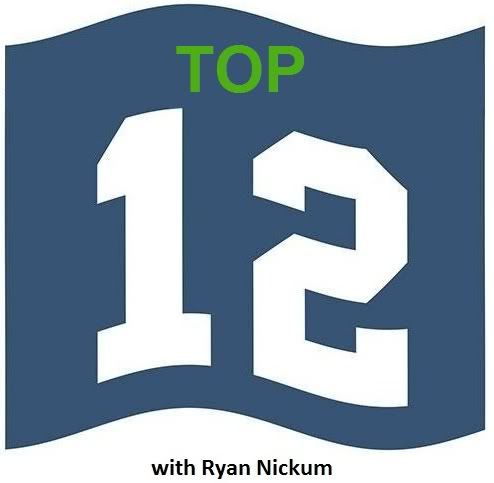 12. Justin Forsett, worried he's going to lose his starting job, sends Marshawn Lynch a big bag of some of the finest northwest weed and plants a gun in Lynch's car.
11. Matt Hasselbeck invites Charlie Whitehurst over for dinner and then coats the front steps in oil, in hopes the heir apparent slips and injures himself.
10. Chester Pitts spends the bye week in the trainer's room after he strains his back unpacking his suitcase for the umpteenth time.
9. Julius Jones updates his resume and finally signs up for LinkedIn.
8. John Schneider takes a break from constantly revamping the roster to finally update his fantasy football team.
7. Pete Carroll ignores the criticism over his trick plays and draws up 24 more for their upcoming game against the Bears. Get ready for the Statue of Liberty, double reverse, halfback pass.
6. The Seahawks coaching staff runs through a handful of offensive line lineups in a dozen games of Madden NFL 11to figure out who they're going to start against Chicago.
5. Now that he's back with the Seahawks, Craig Terrill gets his band back together and plays the Muckelshoot Casino.
4. John Schneider consoles the GM for the Arizona Cardinals over the phone. There's clearly a request to trade any of Seattle's quarterbacks, but Schneider can't make out which one because of all the sobbing and blubbering.
3. Pete Carroll looks over 49ers Coach Mike Singletary's application to become the Seahawk's linebacker coach for next season.
2. Punter Jon Ryan works with a speed coach in hopes of being called on again for a boneheaded fake field goal.
1. Former Seahawks Coach Jim Mora practices making regrettable comments in the mirror prior to appearing on an upcoming radio broadcast.
Ryan Nickum is a contributor to 12th Man Rising. He also publishes the blogs http://thisdayinbaldhistory.com, http://douchepon.com and http://hawkstrap.blogspot.com
Tags: 12th Man Bye Charlie Whitehurst Chester Pitts Chicago Bears Craig Terrill Jim Mora John Schneider Jon Ryan Julius Jones Justin Forsett Marshawn Lynch Matt Hasselbeck Pete Carroll Seattle Seahawks Top 12