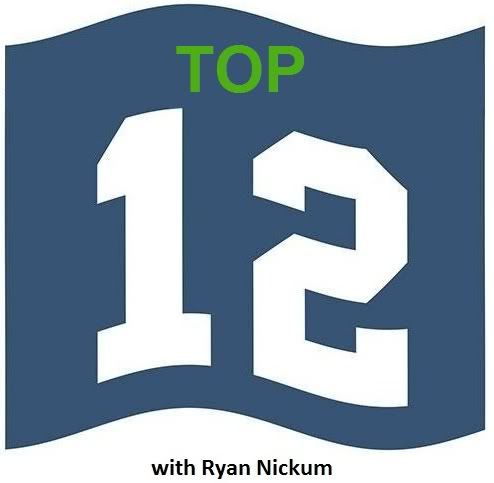 12. Ben Roethlisberger sends Brett Favre the biggest Hillshire Farm's gourmet sausage and cheese gift basket. This is just what Big Ben needed.
11. Brett Favre finally retires… his cell phone.
10. Dozens of players who have showered beside Favre are called in to identify the suspect's… uhm… little Favre.
9. Brett Favre's personal cell phone number is released to the public and Favre receives thousands of pics, an unwanted taste of his own medicine.
8. Brett Favre puts the public shame of his texting to use and finally agrees to be Viagra's pitchman.
7. Portland Trailblazer Greg Odom and Brett Favre attempt to recruit ten other sports players to put together a nude calendar.
6. Half the NY Jets team cramps up during the game after the players' wives refuse to allow their husbands to get massages.
5. Brett Favre apologizes to the team and takes them on an ill-advised party boat cruise Lake Minnetonka. The press coverage is understandably negative.
4. DeMarcus Ware unveils his new sack dance against the Vikings – standing over Favre and pretending to snap a picture with a fake phone.
3. Wrangler Jeans unveils a new line of jeans that allows you to photograph your junk through a special opening inside the front pocket.
2. Apple unveils new product: a new camera phone feature that makes your junk appear less flaccid. There's an app for that.
1. Brett Favre may not have received a happy ending to his massage, but the Green Bay Packers finally get a happy ending to their Brett Favre saga.
Ryan Nickum is a contributor to 12th Man Rising. He also publishes the blogs http://thisdayinbaldhistory.com, http://douchepon.com and http://hawkstrap.blogspot.com
Tags: Ben Roethlisberger Brett Favre Cell Phone DeMarcus Ware Green Bay Packers Greg Odom Lake Minnetonka Minnesota Vikings New York Jets Nude Picture Top 12