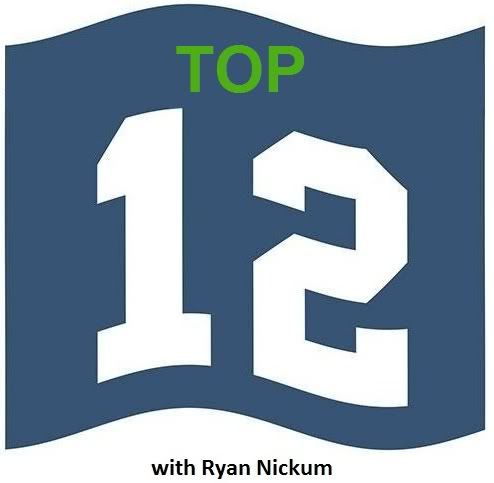 12. Coach Carroll put a stash of maple bars in the end zone and Golden Tate only gets them if he scores. Luckily, this same deal does not apply for Mike Williams.
11. Last team to have LenDale White on their roster loses. Seahawks fan toast the win with shots of Patron at the Hawknest. Do they have a drink game-day drink special for that yet?
10. John Schneider picked up 11 love-starved Tim Tebow fans to put on the roster. When the Broncos put in Tim Tebow, nothing will keep these girls from their man, and the result will be horrifying.
9. Elvis has left the building. Elvis Dumervil would have been a nightmare sack-machine doling out punishment on Matt Hasselbeck, but he's out with a torn pectoral muscle. Advantage Seattle.
8. The Broncos face the injury bug much as the Seahawks did last year. With health care costs rising, the Broncos are teetering on financial collapse.
7. The ghost of Mike Shanahan still haunts the hallways, switching Josh McDaniel's X's to O's and sneaking in more plays for Tim Tebow.
6. Last week, the Broncos struggled to bring down the diminutive Maurice Jones-Drew. Justin Forsett is even smaller, so that must mean he's going to run wild. Please fix your fantasy team accordingly.
5. A former AFC West rival, the Seahawks are preparing to go old school. There's talk of bringing back Steve Largent as CEO, but the big surprise will be when they sign Kenny Easley to play strong safety and show Earl Thomas how it's done, the cheers of Seahawks fans in Seattle could drown out the crowd Denver.
4. The Broncos have only one Husky on their team – Stanley Daniels. The Seahawks have two Huskies and one Cougar. Any former Husky and Cougar must be so sick of losing they will do everything they can to enter the win column.
3. Seahawks fans will infiltrate the stadium camouflaged in Broncos fan gear. After Kyle Orton's first interception they'll start chanting, "Put in Brady Quinn." Josh McDaniels has always been a sucker for peer pressure (drafting Tim Tebow?), and he'll follow through by putting in Quinn. The Seahawks secondary will pick six. That doesn't mean an INT for a touchdown, that means six interceptions.
2. Kevin Vickerson wasn't good enough for the Hawks, but he's good enough for the Broncos. Advantage Seattle.
1. With age comes wisdom. Pete Carroll, Matt Hasselbeck, Olindo Mare and Lawyer Milloy are all older than Broncos Head Coach Josh McDaniels. That covers coaching, offense, defense and special teams. Too bad Baby Belichick.
Ryan Nickum is a contributor to 12th Man Rising. He also publishes the blogs http://thisdayinbaldhistory.com, http://douchepon.com and http://hawkstrap.blogspot.com
Tags: 12th Man Brady Quinn Denver Broncos Earl Thomas Elvis Dumervil Golden Tate Josh McDaniel Justin Forsett Kenny Easley Kevin Vickerson Kyle Orton Lawyer Milloy LenDale White Matt Hasselbeck Mike Williams Olindo Mare Pete Carroll Seattle Seahawks Steve Largent Tim Tebow Top 12