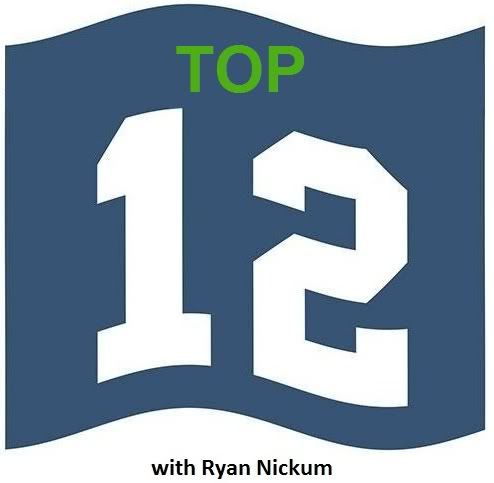 12. Continuing their partisan bickering, Dino Rossi and Patty Murray struggle to jointly raise the 12th man flag, fighting for control of the rope while their aides make statements blaming the other for its slow rise. Seahawks fans write in Chuck Knox on their ballots.
11. After watching Matt Hasselbeck throws three touchdown passes in the 1st half, Larry Fitzgerald demands a trade to the Hawks midway through the 2nd quarter.
10. Thanks to the new law allowing police greater powers to detain suspected illegal immigrants, local cops in Arizona interrupt the Cardinals' game with the Seahawks to detain Arizona defensive back Hamza Abdullah.
9. You never know when Marshawn Lynch is going to unleash the beast, unfortunately for shoppers it was at a the Southcenter Mall. In the melee The Beast ran for 400 yards, injured 14, and in Macy's alone, broke seven tackles before being brought down by security. When asked for comment, mall security said it was the most devastating combination of speed and power they'd ever seen.
8. With his public image steadily deteriorating, Brett Farve finds himself craving the adoration of fans and mistakenly does the Lambeau leap into the stands at Lambeau Field after throwing a touchdown pass to Randy Moss. It doesn't end well.
7. Brett drops his unlimited minutes package and returns to T-Mobile's "Family Plan."
6. Inspired by Deion Branch's big game with New England, Darrell Jackson, Koren Robinson, Alex Bannister and a handful of other former-Seahawk receivers show up unannounced at Patriot's practice begging for tryouts.
5. In an effort to bolster the Chicago Bear's dismal offensive line, Tim Ruskell, the Bears' director of player personnel, signs the winner of this year's 37th Annual Safeway World Championship Pumpkin Weigh-Off, a mammoth pumpkin weighing in at 1,535 pounds. It's his best move in years.
4. With the rash of head injuries incurred last week, The NFL signs a lucrative endorsement deal with Tylenol. "Today's head injury is brought to you by Tylenol…"
3. Vegas puts up odds on which Cowboy player will be flagged for unnecessary celebration in their game against the Giants.
2. Jay Cutler hires a private security firm to protect him in the pocket.
1. During the 2nd quarter of the the 49ers vs. Panthers game, Alex Smith finally punches coach Mike Singletary after being chewed out on the sidelines too many times.
Ryan Nickum is a contributor to 12th Man Rising. He also publishes the blogs http://thisdayinbaldhistory.com, http://douchepon.com and http://hawkstrap.blogspot.com
Tags: 12th Man 12th Man Rising Alex Bannister Alex Smith Arizona Cardinals Beast Mode Brett Favre Darrell Jackson Deion Branch Jay Cutler Koren Robinson Lambeau Field Larry Fitzgerald Marshawn Lynch Matt Hasselbeck Mike Singletary NFC West Qwest Field Seattle Seahawks Tim Ruskell Top 12