Seattle Seahawks: 3 players they should target at the trade deadline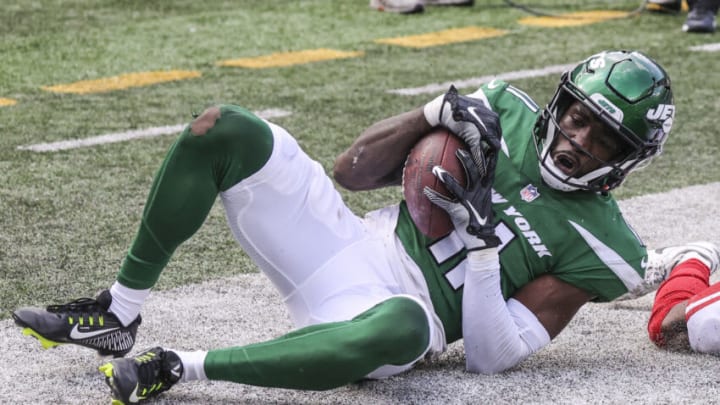 Mandatory Credit: Wendell Cruz-USA TODAY Sports /
With the NFL trade deadline approaching, the Seattle Seahawks should look to make a move or two. In years past, we have seen the Seahawks strike at the deadline, mainly acquiring veteran talent at a cheap price. This year, they should look to do the same. However, rather than bargain shop for older players, target younger guys with a chip on their shoulder. We have seen a surprising amount of disgruntled young talent throughout the NFL this season.
The addition of youthful talent will help Seattle rebuild while the rest of the NFC West tears each other apart. As it currently sits, the Seahawks seem like the only team in the division who do not have their hands tied behind their backs.
Arizona extended its coach and franchise quarterback over the offseason. The Los Angeles Rams seem to be paying big dollar to nearly every position on their team. San Francisco not only invested its future in Trey Lance but just mortgaged more picks in a blockbuster trade that helped them acquire HB Christian McCaffrey.
Seattle Seahawks: Bargain shop at the trade deadline
With no clear-cut direction at the quarterback position for Seattle, they are sitting not only a ton of money but multiple first and second-round draft picks.
Granted, if the Seahawks believe Geno is the long-term answer, they can invest some of those picks into developed talent right now with the hopes of winning a championship this season. Some of the bigger names on the market include LB Brian Burns, LB Robert Quinn and WR Chase Claypool.
Or, they can take the smart approach and acquire young talent at a cheaper price due to their unhappiness in their current situation. When a player and team mutually agree to part ways, it is way easier to acquire said player at a cheaper rate.
Here are 3 players the Seattle Seahawks should target at the trade deadline.