Seattle Seahawks: 5 players who could be in final season with team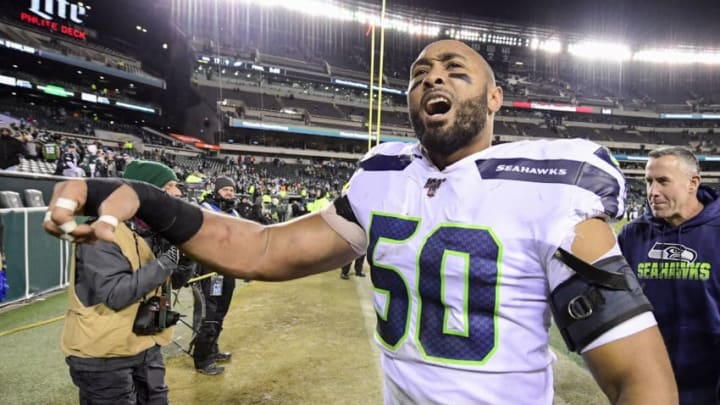 PHILADELPHIA, PENNSYLVANIA - JANUARY 05: K.J. Wright #50 of the Seattle Seahawks. (Photo by Steven Ryan/Getty Images) /
(Photo by Abbie Parr/Getty Images) /
K.J. Wright
This is the one that sucks. K.J. Wright isn't only a good player but he is a good person. The problem with Wright is that he cost so much. Wright will make $10 million for Seattle in 2020. For the second-best linebacker on the team, that is too high.
The Seahawks probably drafted Wright's replacement this year when they took Jordyn Brooks in the first round. Brooks is younger and faster than Wright. Heck, Brooks might even start this year instead of Wright. But by 2021, there is little chance Wright is on the team.
The shame in not re-signing Wright is that Seattle will be letting go of a player who has been a Walter Payton NFL Man of the Year in 2018. He has never been a locker room problem and is a good person. Plus, he has made one Pro Bowl and knows the Seahawks system.
Still, by the start of the 2021 season, he will be 32 years old. That is ancient for an NFL linebacker. Seattle has Cody Barton and Brooks on the roster and Wright's time is coming to an end. Will the Seahawks be better off with Barton and Brooks instead of Wright, time only knows. But money speaks volumes and Wright will likely be playing his last year with Seattle in 2020.