Three and out: Notes from Seahawks Week 9 win over Cardinals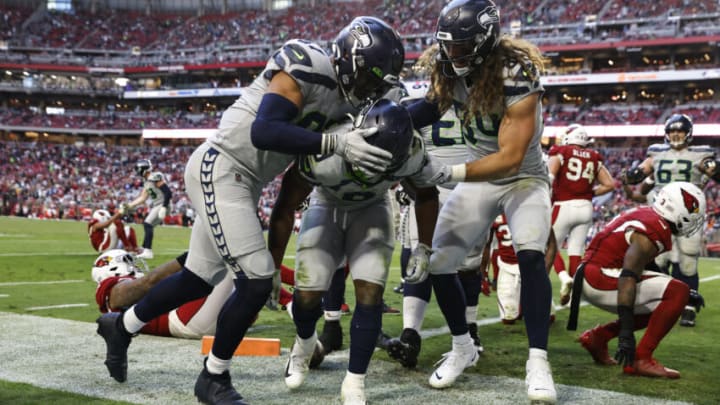 (Photo by Michael Owens/Getty Images) /
(Photo by Chris Coduto/Getty Images) /
Geno found a way to fight back
For most of his NFL career, Seattle Seahawks quarterback Geno Smith always had to prove all his doubters wrong. He moved from team to team and finally found a home in Seattle wherein yet again, during the offseason, he found himself being doubted again.
After the Seahawks traded their long-time quarterback Russell Wilson to the Broncos last offseason and tapped Geno Smith as the quarterback to replace the incumbent, there were a lot of questions swirling on whether or not it was the right decision by Seattle. Here we are in Week 9 and guiding the Seahawks atop the NFC West division, it is time to put an end to all the doubt and questions with Geno Smith.
Much like his entire NFL career, Geno had to find a way to stand up after getting knocked down in this game. Early in the third quarter, while leading 10-7, under pressure, Geno Smith tried to dump the ball off to rookie running back Kenneth Walker on their own 40-yard line and was immediately picked off and returned by the Cardinals for a pick 6. The turnover puts the Seahawks behind 14-10 and it seemed at that time, Geno and the Seahawks were crumbling.
However, Geno was able to pick himself up and guide the Seahawks to answer back in the period with a Tyler Lockett connection in the endzone for a go-ahead touchdown. An impressive showing of resiliency from Geno Smith and the Seahawks, and one that the whole team needed to have as they try to make more noise this season.